WELCOME TO MEDLAND ESTATE
CHERITON BISHOP, DEVON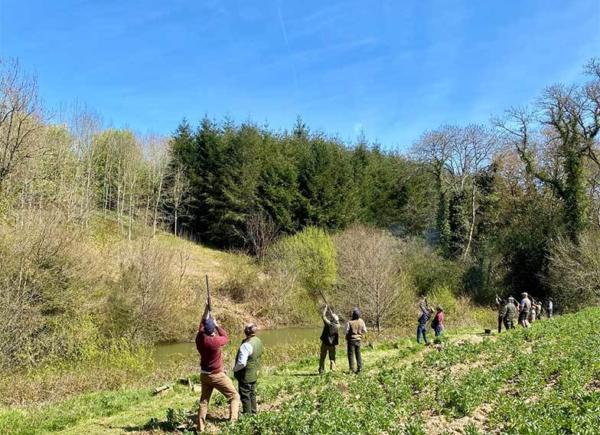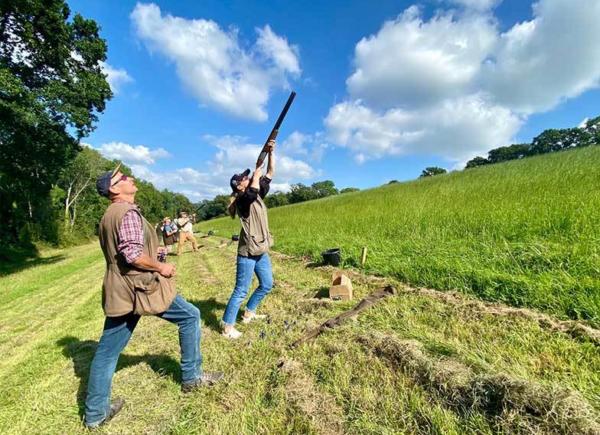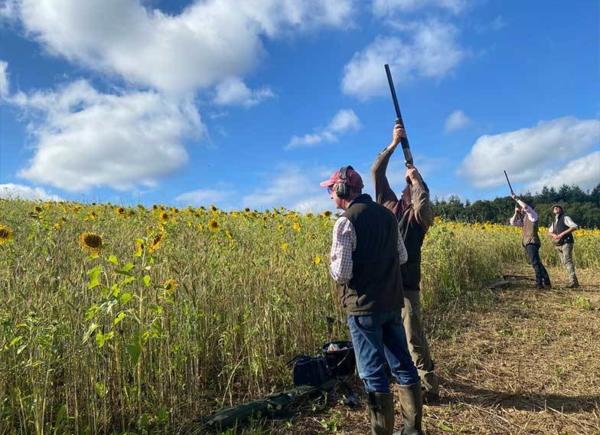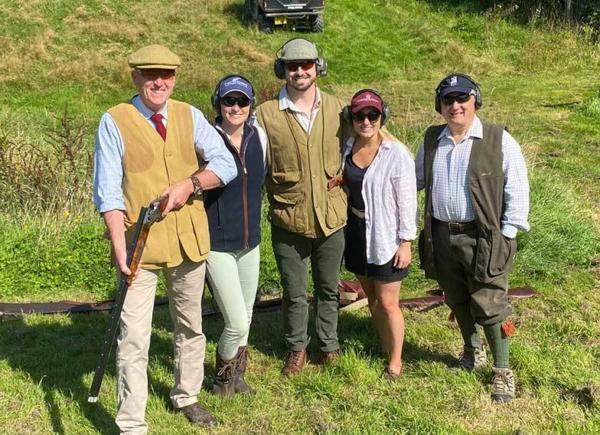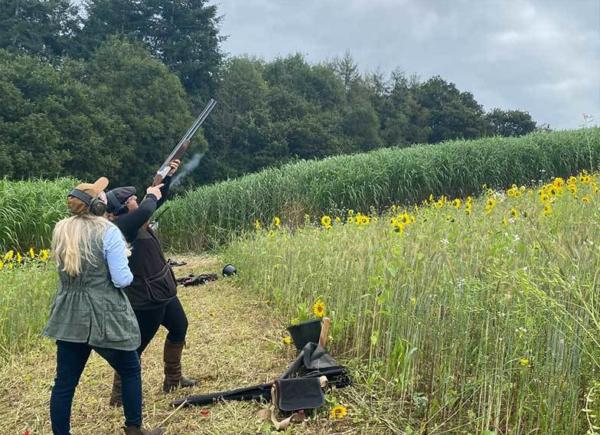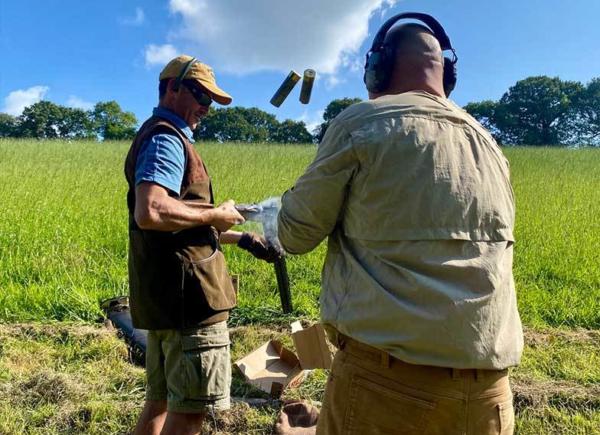 SITUATED IN THE HEART OF MID-DEVON, MEDLAND IS THE HOME OF ASHLEY BUTLER, OWNER OF BUTLER DEL PRADO.
Set in rolling countryside, it is now offering you the opportunity of simulated game shooting in association with Taw Valley Sporting, providing some unique and exceptional drives during the spring and summer months. Numbers of guns and shooting days are strictly limited ensuring each day is exclusive to you and your guests. Coupled with unstinting hospitality and in-house menus using the finest seasonal ingredients, these days will replicate every aspect of a game shooting day with thousands of challenging targets presented to the waiting gun line. Whilst ideally suited for an experienced gun it also offers the ideal introduction to newcomers to game shooting (under supervision).
The day at Medland is organized in the same way as our traditional game days and our philosophy is that a shooting day, whether real or simulated, is much more than simply pulling the trigger. On arrival you will be greeted by your hosts and invited to take breakfast. This is followed by a safety briefing before shooting a number of exhilarating drives with two guns per peg, each taking it in turns to shoot and load. The targets will simulate driven pheasant, partridge, duck and grouse testing the skills of any gun.
At the end of the third drive we will take elevenses in the field before returning to the fast paced shooting. After the last drive we will return for drinks & tapas followed by a delicious, leisurely lunch expertly produced by our in-house chef, Becky, sharing her passion for presenting game and fish dishes using seasonal produce. Menus, wines and the shooting day itself can be tailored to suit your personal requirements by arrangement.
With the knowledge that teams of guns have differing requirements for their day you can choose the level of hospitality you require for your day. Let us know what you'd like and we'll do the rest.
READ MORE
SIMULATED DAY PARTICULARS
–
+
Medland, Cheriton Bishop, Devon
A day's shooting of 5000 clays for the team & full hospitality
NUMBER OF PEGS
8
NUMBER OF GUNS
16 (min 12)
INCLUDED FOR YOU
Five drives & five thousand clays
Breakfast on arrival
Elevenses
Drinks & tapas
Three course lunch
Cheese & port
House wines, beers and ciders
COST
£260.00 per gun
HOW TO BOOK
Please contact Ashley Butler or Tim Mendus-Edwards

E ashley@butlerdelprado.com M 07971 792034
E tim@tawvalleysporting.co.uk M 07788 466649
Ashley Butler in the field on the Medland Estate
Tim Mendus-Edwards & Ian Beecroft of Taw Valley Sporting