WELCOME TO HAJAL ATLAS
CHAFANI, MOROCCO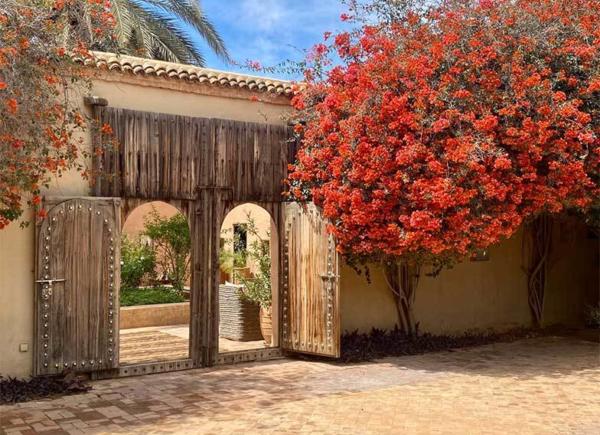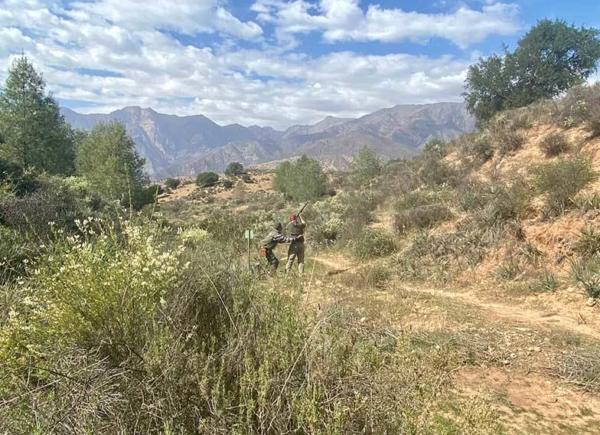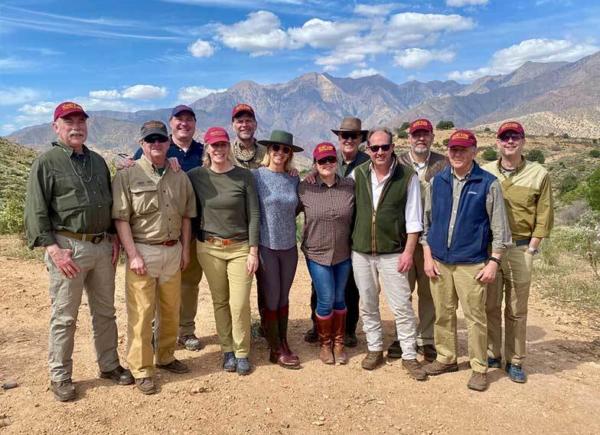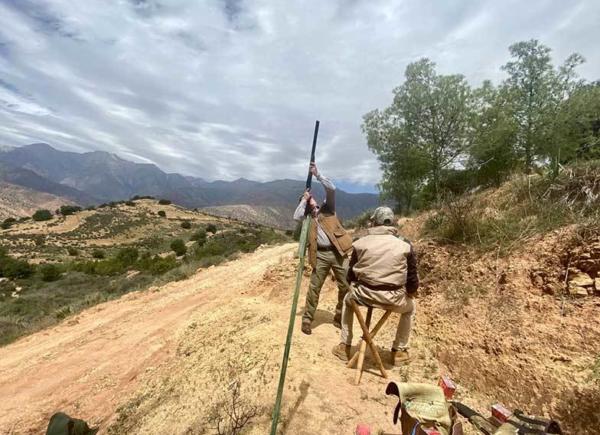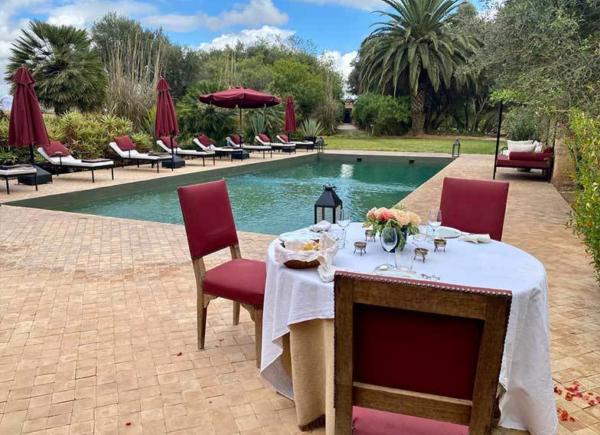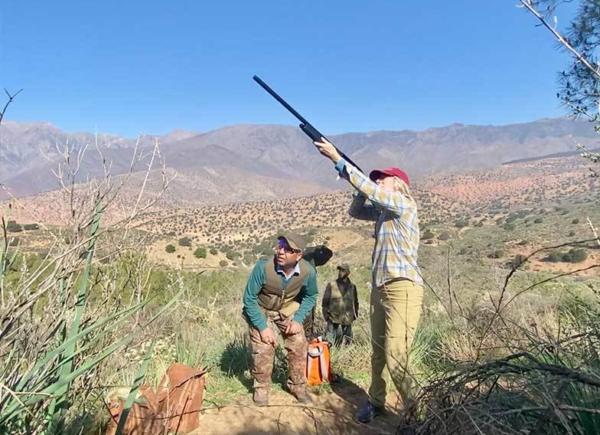 WITH THE GUN LINE POSITIONED AMONGST CENTURIES OLD ARGAN TREES, THE ATLAS MOUNTAINS AS A BACKDROP AND THE AROMA OF TAGINES IN THE AIR, THIS IS A LOCATION LIKE NO OTHER. WELCOME TO MOROCCO.
This 3000 hectare estate is found one hour from the ancient Berber town of Taroudant in the heart of the Souus Valley. This stunning landscape defined by its hillsides, valleys and ravines allows the Barbary partridge to thrive on natural food sources from seed bearing shrubs, Argan trees and naturally growing herbs. All under the watchful eye of the Atlas Mountains.
With days from 200-500 birds per day, your shooting day starts with traditional Moroccan hospitality from within a Berber tent beautifully positioned on a plateau surrounded by age-old olive trees. Aperitifs will be served between drives and you'll enjoy a traditional lunch after the day's shooting before being transferred back to your riad.
This estate also offers you the opportunity to enjoy smaller walked-up days after a driven day and dove shooting in the summer. This is a destination offering a truly authentic experience with fabulous shooting as well as traditional food and wines.
Here, you will be staying in the exclusive luxury riad, Courrier Sud. A stunning seven bedroomed property complete with hammam and a garden bursting with cacti, tropical grasses, orange groves and palm trees. Traditional Moroccan food with a French twist, a generous swimming pool, air conditioned rooms and wifi are all provided for your comfort and enjoyment. A resident peacock adds a regal touch.
READ MORE
SHOOTING OPTIONS
–
+
Shoot: Morocco
Dates: October 4th 2022 to March 31st 2023
Species: Barbary partridge
Size of Party: Max 8 guns
Size of bag: 250-500 (single or back to back days)
Walked-up days. Please contact Ashley directly for details on these.
PRICING & AVAILABILITY
–
+
POA depending on bag number.
Season from October 4th-March 31st. Please contact Ashley directly for specific prices and availability.
INCLUDED
–
+
Private group transfers from and to Agadir Airport
Airport reception and assistance with gun import formalities
Full-board luxury accommodation in Courrier Sud
Three course dinner on arrival
Breakfast, aperitifs, lunch & wine on shoot days
Chosen bag number
Cartridges
Moroccan hunting licence and shooting permit
All shooting staff and transport from and back to the riad
NOT INCLUDED
–
+
Flights - although we are happy to help with these arrangements
Individual airport transfers
Local tips
Gun hire
Local taxes
Non-shooting guests
Massage & Hammam at Courrier Sud
Alcohol at Courrier Sud (available)
To find out about our current prices and availability please get in touch with Ashley on +44 (0)7971 792034 or email us to find out more.